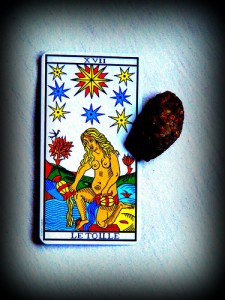 Tarot card reading has long been popular, and has been used in one form or another since the early-13th century to give mediums insight into the personal lives of themselves and others.
Some people may argue that such an old form of psychic reading is not relevant to the fast paced lifestyle that has come with the rise of the digital age. However, the important thing to remember about tarot is that it is used to explore themes that are continually relevant in our lives: the feeling of being worthwhile, whether that be through the love of someone or some other important purpose or driving force.
The tarot is divided into the Major and Minor Arcana. The Major Arcana deals with the grand themes and energies of our lives, whilst the Minor Arcana focuses these energies to our individual personalities and circumstances.
A skilled card reader is needed to make sense of the seemingly random images that are drawn from the deck; they make sure that the insight given by the love tarot reading insight is relevant to you and useful for making positive changes.
Image credit: Mequetrefe (flickr.com)