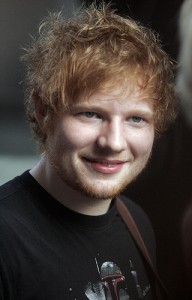 Taylor Swift seems to have taken a shine to British men after her latest romance has seen her linked to Ed Sheeran.
The couple were recently spotted out together, but Ed and Taylor were reportedly dating secretly back in March 2012. They split up to focus on their separate careers, but it seems to have been amicable enough for them to feel like giving it another shot.
Their romance began to develop again after Taylor split from One Direction's Harry Styles earlier this year, and they are believed to have spent the night together at Taylor's London hotel on the eve of the Brit Awards.
This pairing could prove to be another dramatic one; Ed Sheeran is known to be a close friend of Taylor's British ex-boyfriend Harry Styles. Although Taylor does not have a very good track record with her boyfriends, the pair have promised not to have a nasty break-up "no matter what", according to a source.
If you think there might be trouble ahead in your latest romance, why not take a free psychic reading and see what psychic insight could do for you?
Image Credit: Eva Rinaldi Celebrity and Live Music Photographer (flickr.com)