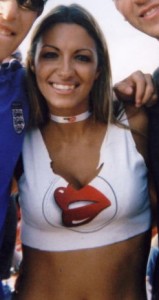 Jodie Marsh and Katie Price have always been at loggerheads, spatting over everything from men to appearance. The war or words continues this week as Jodie Marsh has revealed that Katie's brand new husband used to be obsessed with her.
Katie married Kieran Hayler less than a week ago, but Jodie has certainly not been afraid to spoil the honeymoon period and has claimed that Kieran had bombarded her with messages for almost a year.
The glamour model says that Kieran sent her a great number of private messages to her Twitter account, some of them including suggestive pictures of himself along with suggestions that he would like to work with her. This has led Jodie to suggest that he is just trying to get a famous girlfriend, whatever the cost.
Whether Katie will listen to Jodie's words or simply ignore them is yet to be seen; who will she trust?
If you are wondering where your trust should lie, why not take an online tarot reading and see what your subconscious can reveal?
Image Credit: Tabercil (commons.wikimedia.org)