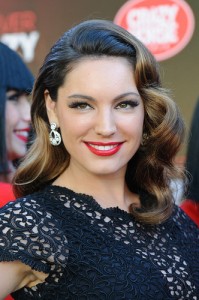 Kelly Brook and Danny Cipriani looked inseparable whilst enjoying a pub lunch over the weekend, as rumours continue to surface that the two may be about to rekindle their romance.
Photographed at London's Duchess of Kent pub for a casual Sunday lunch, it is thought that model Kelly has slipped seamlessly back into rugby boy Danny's arms.
It comes shortly after the star recently announced her split from former rugby player Thom Evans, and a picture on her Twitter feed seemed to suggest that the couple were back together again.
Kelly and Danny seem to be looking ahead to happier times together already, and it surely won't be long until they are officially confirmed as a couple again.
If you, like Kelly, are back in touch with a former flame, why not take an online tarot reading today and see if it helps you figure out your feelings?
Image Credit: myalexis (Flickr)