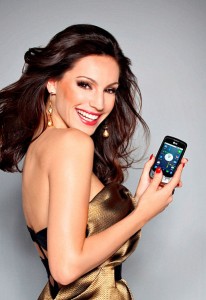 Kelly Brook made a surprise announcement this week as it emerged that she has broken up with long-term boyfriend Thom Evans.
The model, who has dated a number of famous faces in the past, has split from the rugby star amid rumours that he was extremely jealous of her seeing her ex-boyfriend Danny Cipriani.
The couple apparently ended their two-year relationship last week after Thom and Kelly could not reach a mutual understanding about her meetings with Danny.
Kelly refused to end the meetings with her ex which infuriated Thom, and now she is reported to believe that the split was for the best.
A source close to Kelly told the papers that she had "never stopped loving Danny", and it is yet unknown if she will be going back to her rugby hunk ex-boyfriend.
If you are facing a tricky situation in your love life, why not take a love tarot reading and find out where your heart really lies?
Image Credit: Puramyun31 (commons.wikimedia.org)