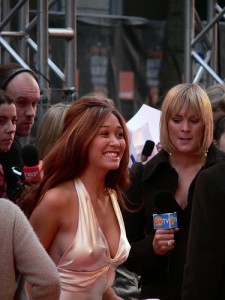 Myleene Klass looks to be getting over the recent split from her husband after she was photographed enjoying a flirt with a strapping man during a vacation in the Caribbean.
The mystery male and the gorgeous 32-year-old presenter were looking to be getting on like a house on fire as they both enjoyed a paddleboarding session under the baking sun.
Whether or not the two are more than just friends remains to be seen, but Myleene certainly looked happy as she frolicked with the young man.
Her holiday looks to have marked an encouraging start to 2013 for the TV star who, according to sources, is looking to put a tough 2012 firmly behind her.
If you have just got out of a long term relationship and are worried about what lies ahead, why not take an online tarot reading today and see if a new love is on the horizon?
Image Credit: SPakhrin (Flickr)