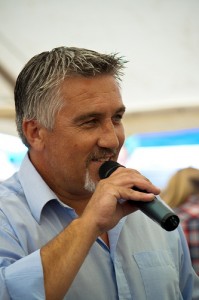 The nation was shocked last week after it was revealed that the 47-year-old Great British Bake Off judge Paul Hollywood had split up from his wife, and now it has been revealed that his American co-host has split up with her husband too.
Rumours began to circulate that Paul and 34-year-old Marcela Valladolid had grown romantically close whilst filming the American version of the Great British Bake Off, and now that it has emerged that Marcela has split from her husband, it seems that those rumours could be true.
Marcela and her husband Fausto Gallardo reconciled last year after facing problems with their marriage, but it seems that they could not overcome their differences and have called it quits for a second time.
Paul flew to America last week to help Marcela promote this new series, and although the media have been demanding more information about the collapse of his 15-year marriage, he has so far only confirmed that they have split up.
If you are finding that your love life is getting confusing, why not take a free tarot reading and see if the tarot can provide you with some clarity?
Image Credit: Fields of View (flickr.com)