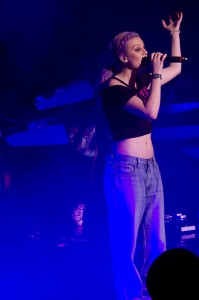 One Direction and Little Mix fans were left in shock at the end of January after Zayn was accused of being unfaithful to Perrie with a waitress, and although neither have had much to say to the press, Perrie recently broke her silence.
The allegations were strongly denied by Zayn, but an accusation on this scale is sure to have left its mark on the Little Mix singer. In an interview with The Daily Mirror, she refuses to talk much about the whole affair, but did suggest that she doubted the claims made by Courtney Webb.
She has said that "the girls" have helped her get through all the events of the past couple of months, including finding out that her grandmother had been diagnosed with bone cancer, and that the other Little Mix girls are like her "sisters".
As for Zayn, Perrie insists that Zayn is still her "best friend" and has said that she now sees a lot more of him now that the Little Mix tour is over.
If the ups and downs of life have meant that you are struggling to think positive, why not take a love tarot reading and see what your deepest subconscious has to say?
Image Credit: vagueonthehow (flickr.com)