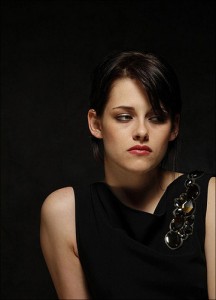 The end could be nigh for Robert Pattinson and Kristen Stewart's romance after it emerged that Rob has moved out of Kristen's £3 million L.A. home.
According to a source, it all kicked off on Rob's 27th birthday when he picked up Kristen's phone to take a picture of something. Instead a message flashed up on her phone from Rupert Sanders, Rob's love rival who had an affair with Kristen.
Rob was understandably upset after seeing this and left straight away, telling Kristen not to come to his birthday party later that night. The source says that "he's had enough" and will not be listening to Kristen's pleas anymore, even if she says it was completely innocent.
The Twilight star has now taken everything he owns from Kristen's house, including their two rescue dogs Bear and Bernie, and is sure to need some time to get over this latest betrayal.
If you are struggling to get over an unfortunate incident, why not take an online psychic reading and get some psychic advice?
Image Credit: stylegirls (flickr.com)