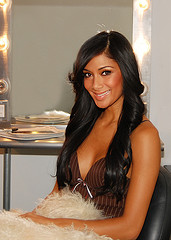 The prediction made by Rylan Clark's psychic has finally come to pass; the Essex boy left the X Factor last weekend.
Rylan, well-known for his flamboyant fashion and his extravagant performances, found himself in the bottom two alongside boy band Union J. Despite a heartfelt performance in the sing-off, Rylan was voted off by the judges.
A psychic predicted a number of weeks ago that Rylan would be leaving the X Factor, and rather than being a negative prediction, it has turned out very well for the singer. He has made it very far into the competition which has certainly given his confidence a boost, and he has defied all the negative opinions surrounding his performance to go ahead and be himself anyway, with his head held proudly high.
If you are worried about successes and failures, why not take a free psychic reading and gain some valuable personal insight?
Image Credit: mix818 (flickr.com)