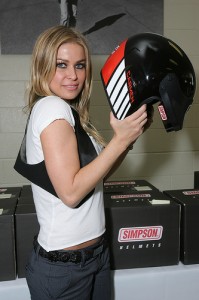 Simon Cowell has finally made a public statement that he is dating ex-Playboy model Carmen Electra after the media speculated that they were together a number of weeks ago.
Rumours spread that the pair were dating after they were spotted kissing back in September and their outrageous flirting began earlier than that when Carmen appeared as a judge on Britain's Got Talent. Simon has now taken to the radio to clear things up.
He appeared on Ryan Seacrest's radio show this week and described Carmen as "adorable" after he confirmed that they are "people who date".
Although Simon will certainly be keeping a number of women happy by announcing that she is "not my girlfriend", it does look like he just wants to fool around for the moment and has no desire to settle down.
If you are seeing someone and are wondering if a serious romance is on the cards, why not take a free tarot reading and gain some psychic insight?
Image Credit: dodge challenger1 (flickr.com)