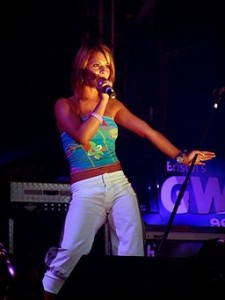 X Factor hottie Kye Sones has certainly been speeding up heart rates all over the country, and now his female fans will undoubtedly be celebrating the news that the once taken man is single again.
Kye Sones, a former chimney sweep, managed to blag himself Halle Carlson, a stunning, American beauty editor, but in what could be described as a daring career move, Kye has called time on their relationship.
An X Factor spokesman said that the pair remain friends, however another source said that The X Factor has given Kye "the push he needed to end the relationship", which doesn't suggest a very happy ending to that romance.
Kye's legion of female fans will surely only increase with the news that he is officially on the market, and he can add former X Factor judge Cheryl Cole to that list after the pair flirted outrageously on the show.
If you are thinking about where your relationship might be heading in the future, why not try a free tarot reading for some valuable and sensitive advice?
Image Credit: 17Drew (commons.wikimedia.org)