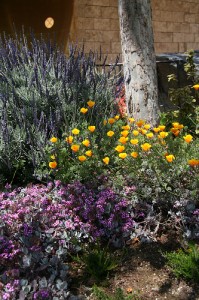 Outdoor spaces and gardens make great settings for tarot readings, whether online, in person or over the phone, and making your garden into a place which helps you to relax can really enhance a tarot reading. To help make your garden a psychic wonderland, why not follow these tips?
First, think about what you want to get out of your garden. Some may want it to be a calming space which can help with effective meditation, whilst others would like to use it to remember a lost loved one or pet. With this in mind, you can start changing your garden.
Then, looking at what you have to work with is a good next step. Think about what the current state of your garden says about your inner psyche; an unkempt garden may indicate a need to exercise more care, whilst an overly organised garden could show that it would be helpful to add some spontaneity and fun to your life.
Image Credit: Clownfish (flickr.com)