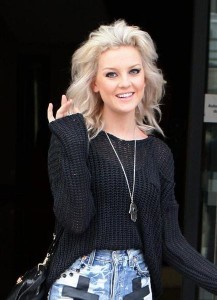 Cheating rumours that have surrounded Zayn Malik and Perrie Edwards since last week seem not to have affected the pair as Zayn was seen, and heard, supporting his girlfriend at a Little Mix concert.
The accusations of Courtney Webb, the blonde waitress and alleged stripper who told the papers that she had slept with Zayn, seem to have left the pair unruffled after they held a make-or-break crisis talk just hours after the revelation.
It looks as if the romance is back on track after Zayn and Perrie arrived together for the Little Mix concert inLiverpoolin a blacked out car, and eagle-eyed fans managed to spot the One Direction singer supporting his girlfriend from a private balcony.
Zayn was reported to have shouted support for Perrie, but is this enough to confirm that the pair are still an item?
If you are wondering what lies in your romantic future, why not take a free psychic reading and gain some valuable insight?
Image Credit: Niallerempire (commons.wikimedia.org)