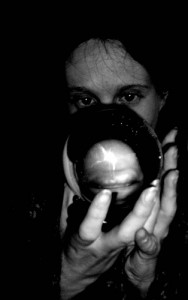 Looking back on the year gone by is easy. We've been lucky enough to see some great events take place, including the Olympics and the Diamond Jubilee. We've even had news of a Royal baby, so there's loads of positive energy going round at the moment! It doesn't any psychic powers to realise that 2012 has been a great year for plenty of people.
However, if you want to look ahead to what 2013 holds, then a psychic reading from one of our mediums might help you to see all the possibilities opened up in front of you. Regardless of what 2012 has held for you, the start of a new year is a chance to turn your life around and take positive steps, or to continue the good work that you have done in the previous year.
With that in mind, we look forward to you contacting us in 2013, and we hope that you have a very happy New Year ahead of you.
Image Credit: griraffes (Flickr.com)