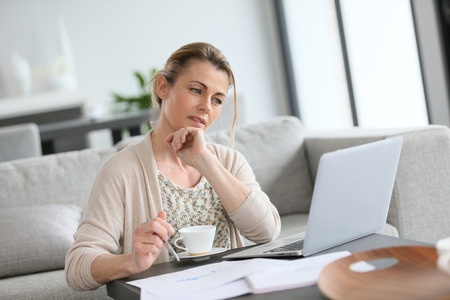 For centuries psychics have provided a personalised service that involves direct one-to-one contact. This usually involves a face-to-face appointment or a scheduled telephone call. Advancements in technology now mean that psychics are online and wanting to give you a personal reading at your convenience.
Email Psychic Reading Benefits
Psychic readings can be a transformative experience. However, when you are speaking with a psychic reader on the telephone it can be hard to accurately take down notes of all of the insights and information that you are told. This means that you won't be able to recall the entire reading. Having a physical copy of a psychic reading, in email format, avoids any inaccuracies in memory recall and ensures that you have detailed information at your fingertips. You can also read this over and over again.
Email psychic readings provide an in depth personalised reading that is written. Therefore all you have to do is type your questions and wait for an email reply to land in your Inbox. Most online psychic readings take up to 2 working days for delivery. Due to the convenience, email psychic readings are growing in popularity.
5 Key Advantages Of Email Readings
You can take your time writing your questions.
You can access your reading at your convenience, wherever you are.
You can read your psychic reading email as many times as you like.
You can receive answers to your questions on demand.
You will receive a discount if you book multiple email psychic readings.
Maintain Anonymity
If you have never had a psychic reading before it is natural to be a little apprehensive about speaking to a stranger, who knows a lot about you, on the telephone. When you arrange an email psychic reading there is no need to have direct contact with your psychic reader.
Your energy is imprinted in everything that you do and touch. The psychic reader will pick up your energy via the contents of the email message you have sent. Therefore you can maintain anonymity throughout the reading connection. 
Receive Answers On Demand
Many of us have become accustomed to having what we what when we want it. Fortunately, email psychic readings offer an on demand service that meets these needs. Whenever you most need spiritual guidance, clarity and insight you can email a psychic reader and receive an in depth email reading in response.
You are in control of your email psychic reading. You decide what questions to ask and when to email them. Having this control means that you avoid any inconveniences to your normal schedule. When you access your email psychic reading is entirely up to you. You can read it straight away, on your computer or smartphone, or wait until later.
Fewer Distractions
When you have a psychic reading via email there are fewer distractions to spoil your reading enjoyment. You can take your time writing your email question/s and you can send this information at your convenience. When you receive your psychic reading reply you can choose the right time to read it. There are no interruptions to your privacy whilst the reading is in progress.
To arrange a 121 Tarot Email Reading visit our Email Readings page.