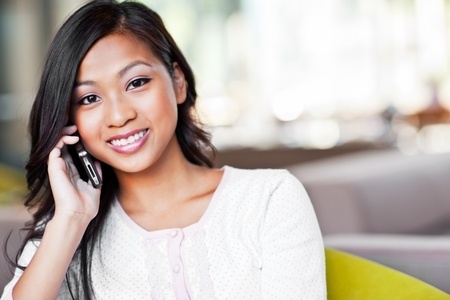 A telephone psychic reading can be such a transformative and enjoyable experience that time just flies by. This popular type of psychic reading can be paid for in a number of ways. You can pay by phone, so that costs appear on your telephone bill, or via pre-paid minutes that are purchased with a credit card.
For maximum reading enjoyment it is worth taking advantage of the easy to use reading credit top up facility. This means that your psychic reading pleasure doesn't have to be terminated before valuable insights are revealed.
Why Choose Reading Credits?
Psychic reading credits offer a flexible way for you to enjoy the psychic reading experience, whether it is your first time, or you are a regular caller. By buying credits for your readings you are saving money and guaranteeing that you have sufficient available talk time.
Flexible reading credits are perfect for callers who regularly seek spiritual or psychic guidance from our experienced psychic readers. When you top up your reading credits, the credit is stored in your account until you are ready to use it. You can use up as much or as little credit as you like per call.
The larger the number of credits, the greater the saving that you make! If you buy credits for 60 minutes of reading time, but your reading only lasts 30 minutes, the remaining 30 minutes are automatically saved for your next psychic reading.
5 Reasons To Buy Reading Credits Today
You'll have the right amount of reading credits available in your account for whenever you want to call a psychic reader.
The payment for your psychic reading is quick and easy when you have credits stored up.
Top up your credits today and forget all about them. You'll find a nice surprise the next time you log into your account!
Take full control of your psychic reading experience by buying flexible credits for multiple readings.
Save money by buying 40 or 60 minute reading credits. The more credits you buy, the cheaper your psychic reading is.
How To Top Up Reading Credits
When you buy pre-paid minutes online your top-up credits can be redeemed at any time. You can choose to use them all at once for an extended in-depth reading with your favourite psychic reader, or you can opt to enjoy multiple mini readings of variable duration. This option is great if you simply require clarity on a specific question or matter of importance.
Whenever you log into your online account you'll be able to view how many talk time minutes are available for you to use. If you don't have enough to cover the amount of time that you wish to speak with a psychic reader all you have to do is top up the credits.
To top up reading credits:
Call the number that is listed on the Pay Securely Online page and purchase 20, 40 or 60 minutes with your credit card.
Select your preferred psychic reader by entering their PIN code.
Your psychic reading will now begin!