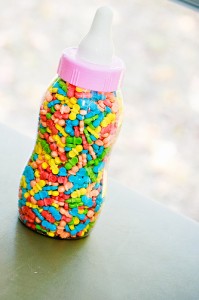 Anthony McPartlin, one half of presenting duo Ant and Dec, opened up to the press this week about his struggle to have a baby.
The Geordie presenter and his wife Lisa Armstrong have been trying for a baby for the last three years, but with no success. As he is 37-years-old and Lisa is 36, Ant has said that he fears that time is against them for hopes of conceiving a child.
When speaking to the Radio Times, Ant joked about rumours that he was waiting until his presenting partner Dec was ready to have kids so that they can grow up together. Instead, he told the magazine that they are finding it "tough" to conceive.
Although this is a setback for the couple, their 7-year marriage appears to be going strong, made from foundations built when they met by chance as musicians. Trying for a baby is an intensely emotional and tough time for anyone, and Ant and Lisa are sure to be looking for support and insight from anywhere they can.
If you are facing a tough time, why not take a tarot reading and see what psychic insight can do to help you get through?
Image Credit: theinvinciblemom (flickr.com)