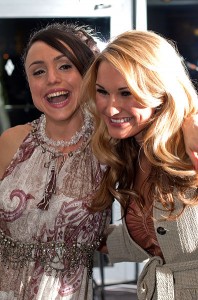 TOWIE couple Joey Essex and Sam Faiers revealed this week that they secretly split up over the Christmas period after hitting a bad patch.
The announcement comes as a shock for those who view Sam and Joey as TOWIE's golden couple, but they will also be relieved to hear that the couple are together and happy right now.
Sam and Joey admitted in the last series that they argued every day and Joey broke down during the December live episode, saying that he felt too much pressure from others to propose to his long-term girlfriend.
The split occurred over Christmas when they decided to take a break from each other, but Joey revealed to the media that he returned to Sam with a bunch of flowers after just two days, and has now announced that "we'll never do it again".
If your relationship has taken a tumble and could do with a boost, why not take a love psychic reading and gain some valuable romantic psychic insight?
Image Credit: Ancientsunlight (commons.wikimedia.org)