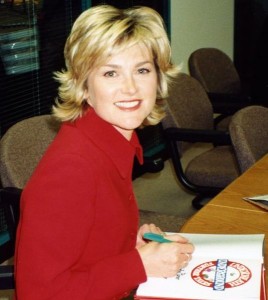 A relationship falling apart is difficult for everyone involved, so Anthea Turner, 53, not wanting to make comments on her recently announced split with husband Grant Bovey, 51, shouldn't surprise anyone.
The couple split briefly last year after Grant was rumoured to be having an affair with a twenty-five-year-old interior designer. Despite that, they got back together and Turner said that "at the end of the day Grant is my future, my soulmate."
It looks like that wasn't enough though, and they have now officially announced their separation. Anthea has turned to her friends whilst it is likely Grant will find comfort from his three daughters from his previous marriage, just as he did when they nearly broke up last year.
Being able to turn to people in your time of need is an important part of the healing process. Our psychics are able to listen to what you have to say and use their gift to help you discover what you want to do next. Don't suffer in silence; call one of our mediums today.
Image Credit: Phil Guest (Wikimedia Commons)