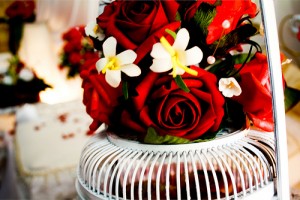 We've already seen her play an integral part in wedding celebrations on television, but actress Catherine Tyldesley has indicated she is keen to tie the knot in reality, making a strong hint on twitter that she wants to wed boyfriend Sam Witter.
Playing the feisty barmaid Eva Prince in the ITV long-running soap Coronation Street, viewers saw her leave her on-screen sister's wedding in tatters on Christmas Day.
After receiving plenty of fantastic presents from her beau, including a pair of black Jimmy Choos, the star took to Twitter to express her delight by writing: "Best boyfriend in the land!!!! Love You @samwitter 1xxxxxxx."
The talk of wedding bells began when close friend Liz Taylor replied: "They are until you marry them!!!" Tydlesley then wrote: "You're doing the Wedding! Merry Christmas!!"
If you are in a long term relationship and are keen to discover what is around the corner, why not gain the clarity you seek through a free psychic reading?
Image Credit: Sham Hardy (Flickr.com)