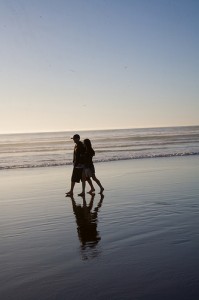 A psychic reading can help you have the confidence to make decisions, whether big or small, and this includes choosing where to go for your summer holiday. It is useful to take your star sign into account when choosing a holiday destination, and if you're wondering what kind of holiday suits your sign, just read on.
Virgo – likes an organised holiday with a balance of activities and relaxing hours on the beach.
Libra – enjoys a balance of relaxation and cultural sightseeing.
Scorpio – likes to travel independently to diverse and exotic locations.
Sagittarius – adventurers. Less well-known holiday destinations keep this sign happy.
Capricorn – could do with a relaxing holiday to take a break from organising.
Aquarius – make friends easily and aren't fussy about hotels; the ideal backpacker.
Pisces – loves sea, sand and lying on a beach for hours.
Aries – likes adventurous holidays with plenty of sun.
Taurus – feels happy at home, travelling to destinations which are vaguely familiar.
Gemini – needs a stimulating holiday with lots of culture to discover.
Cancer – like to travel with loved ones with all the home comforts.
Leo – all they need is sunshine.
Image Credit: nerdcoregirl (flickr.com)