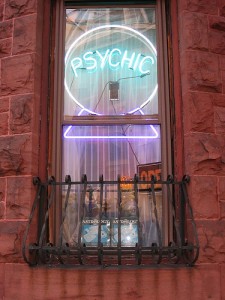 When seeking the help of someone who can offer a love psychic reading, few actually know the different skills that this person may have. Psychic ability can be broken down into four different areas that a psychic can use as the main source of their reading: clairvoyance, clairaudience, clairsentience and claircognizance.
Clairvoyance is the most commonly heard term, and means that a person has the ability to 'see' spirits and energies. This makes them particularly adept at offering a psychic reading as they can see parts of others that are unseen and unnoticed by others.
Clairaudience is the ability to hear spirit guides, such as angels. They will often call upon the help of others during a psychic reading, and use this to help guide both themselves and others.
Clairsentience is intuition which is derived from gut feelings and emotional vibrations. This skill often leads to a very intimate and personal reading.
Claircognizance is the most abstract of all, and is where intuitive information will simply pop into the head of the psychic.
Image Credit: throw her in the water (flickr.com)