With the winter quickly coming to an end and spring on the horizon, now's the perfect time to look to the future and leave hurts in the past.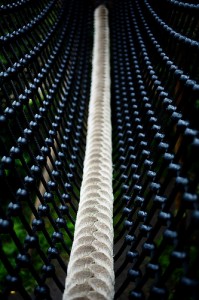 It a process that's often referred to as 'cord cutting' and one it really helps banish that negative energy and move on. Over the course of the year, we tend to collect hurts, many of which are left to fester as moving on can be hard. But if you let the relationship troubles of the past stay with you they can have a negative impact on future relationships, creating a cycle of negativity.
Cord cutting helps break this cycle by disconnecting ourselves, taking the time to think about and forgive the past hurts and moving on. This cleansing process releases built up tension and energy and is easy to do. Build it into a morning routine where you visualise the past woes, imagine the cord that still connects you and picture yourself cutting it. The exercise can be combined with regular psychic shielding practices too, to help speed the process and further protect you from the negative energy released.
Some hurts can be more difficult to let go of however, and consulting a psychic medium for help with a psychic reading could help you to really get to the root of the problem.
Image Credit: van Ort (flickr.com)