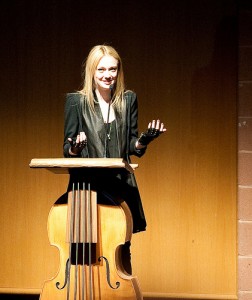 Rising Hollywood star Dakota Fanning has, in the past, admitted that she doesn't like to date and says she is an all or nothing kind of girl.
The 19-year-old star was snapped enjoying the attentions of a hunky male companion in New York this week however, and they were said to be laughing and chatting before hopping into a cab together.
It was a low-key affair, with both dressed down for the day out, but there are already suggestions surfacing that they could be the next hot couple in Hollywood, despite no official confirmation from either party,
Thinking you know what you want is a dangerous precedent, and often leads to the very opposite happening. A date here and a kiss there can blossom into something beautiful and limiting the possibilities of love by creating boundaries can only ever end in discontent.
Image Credit: Eugene Wei (Flickr)