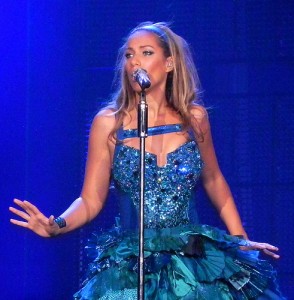 Leona Lewis has jetted off with her hunky dancer boyfriend Dennis Jauch to Ibiza to enjoy a well-earned rest from work.
The British star, who recently undertook a full UK tour and travelled to the Middle East for an appearance on the X Factor Arabia, was snapped enjoying the company of her beau and a gaggle of friends in the hot Spanish sun.
The Bleeding Love singer has been keeping her fans updated on her summer fun by sharing photos on Twitter and Instagram, whilst other images show Dennis putting a protective arm around the singer whilst on a boat.
Working too hard in any profession can weaken the mental resolve of an individual, and taking a holiday like Leona has done is vital in maintaining positive energy and a feel-good psyche. Leona tweeted how she felt during her break, claiming she was 'so excited about life right now'.
Image Credit: David Skinner (Flickr)