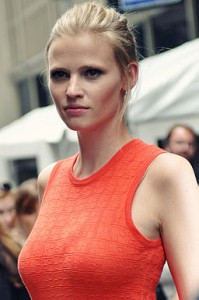 The public may have been sceptical about the relationship between funnyman David Walliams and supermodel Lara Stone lasting, but David and Lara are having the last laugh; the couple have announced that they are expecting a baby.
David revealed the wonderful news of his wife's pregnancy on Twitter, announcing that they "couldn't be happier" and will be expecting the little bundle of joy sometime on 2013.
The Britain's Got Talent judge recently told the media that he thought it was time for them to start thinking of children after recently turning 40.
He even joked about getting Lara pregnant when he appeared on chat show Loose Women earlier this week. Whether or not he knew about the good news then remains yet to be seen, but fortune certainly seems to be upon the happy couple.
If you are wondering if fortune is really on your side at the moment, why not take an online tarot reading and see what lady luck has in store for you?
Image Credit: Jiyang Chen (commons.wikimedia.org)