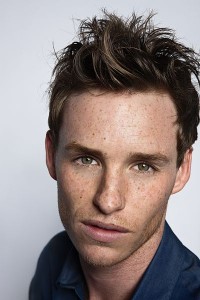 Renowned for his roles as a romantic hero, it seems British actor Eddie Redmayne is not so different in his personal life.
The 31-year-old star – who has featured in films such as Les Miserables and My Week With Marilyn – was pictured enjoying a romantic dinner with his girlfriend Hannah Bagshawe in London on Wednesday.
The couple were believed to have started dating in January of last year, but made it official on the red carpet at the London premiere of Les Miserables in December and recently alluded to how serious they were getting as a couple in an interview, claiming he was 'lucky to be with someone so supportive'.
Wedding bells could lie just around the corner for the couple, but what about you and your love life? If you are wondering who your future husband or wife will be, take a love tarot reading today and get answers to your deepest questions.
Image Credit: Jake Chessum (Wikimedia Commons)