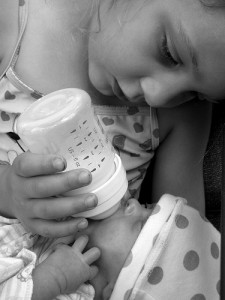 As with any celebrity pregnancy, rumours will constantly fly around about who the father is, what gender the baby will be, its due date and more. Rumours surrounding Radio 1 DJ Fearne Cotton's pregnancy have been running rife this week.
The presenter announced her pregnancy back in August, and she has been quite open about her journey into motherhood. This week, she was forced to take to Twitter to announce that reports saying that her baby is a girl are untrue.
It is unclear exactly where the rumours that she is expecting a girl came from, but it possibly came from Fearne herself after chatting to fellow Radio 1 host Nick Grimshaw. She was overheard saying: "I just had a Wagamama's, so that's added a few pounds to her."
She soon took to Twitter afterwards saying that nobody could possibly know what gender baby she was having as she had no idea herself.
If you are wondering how the big relationship developments in your life will turn out, why not take a love psychic reading and see what the future holds?
Image Credit: Helene Samson (flickr.com)