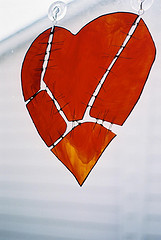 Singer Gareth Gates was once the UK's golden angel when he was discovered on talent show Pop Idol, but he has taken a huge fall from grace after the collapse of his marriage following rumours of cheating.
Gareth and his former wife Suzanne Moles had been married for 4 years and had a baby girl together in 2009; however, rumours of infidelity have followed Gareth around for years.
Gareth has put the separation down to them growing apart over the last 3 years, but a number of pictures have emerged which have apparently made Suzanne "hit the roof".
The singer is currently starring opposite Faye Brookes in a UK tour of the musical Legally Blonde and the pair were photographed getting cosy outside of work, returning to Faye's Wimbledon flat together at midnight.
The singer has previously been romantically linked to a number of other people, including Les Miserables co-star Katie Hall two years ago and Emma Bunton's cousin four years ago.
If you feel that your relationship is struggling to keep going, why not take a free tarot reading and explore your deepest feelings about a situation?
Image Credit: Regan Walsh (flickr.com)