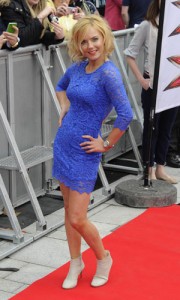 People may have thought Geri Halliwell was still recovering after her whirlwind romance with Russell Brand, but she has moved on to bigger and better things in the form of Anton Kaszubowski.
Although spending time with Russell was certainly a lot of fun for Geri, Russian millionaire Anton has a more permanent approach to relationships and recent snaps of the pair at Heathrow airport show that he was certainly happy to drop everything to go on holiday with Geri.
Having made his fortune as a gambling firm magnate, Anton is new to the celebrity scene and could find life with Geri in the limelight a struggle. A source has revealed that Geri is head-over-heels for the guy though, and that he is the "gentleman" she has been waiting for.
If you are wondering when you are going to be swept off of your feet, why not take a free psychic reading and see what lies in your future?
Image Credit: Shaun3559 (commons.wikimedia.org)