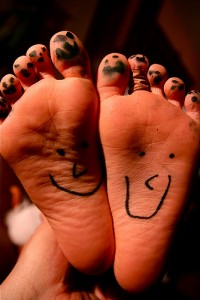 When we look to psychics for a love psychic reading, we are not just looking for answers to our romantic problems, we are also looking for ways to find happiness. A recent study by the University of Columbia has looked into the subject of happiness and has found that the answer lies in giving.
According to the study, spending money on other people and giving to charity is more satisfying than spending on ourselves. In a group of 632 participants who broke their spending down into bills, gifts for themselves, donations to charity, and gifts for others, the latter two resulted in "significantly greater happiness". Gifts for themselves, however, apparently had no effect on happiness.
This kind of attitude can certainly bring you happiness, both long-term and short-term, but for some problems and difficulties, giving is not going to solve anything. At times like those a psychic reading will no doubt be a better use of time and money, finding answers to the questions that can help you get back on your feet.
Image Credit: Steven Depolo (flickr.com)