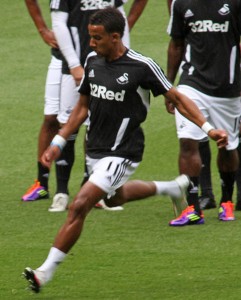 Reality star Helen Flanagan has defied all rumours that her relationship with footy star Scott Sinclair is on the rocks by announcing that they want to have a baby.
The former Corrie actress and I'm A Celebrity contestant has denied that the couple are on the verge of splitting, and that they are actually "obsessed with each other".
Helen went on to say that the couple are both interested in starting a family, something which would tie the pair together for life. Although she has a tendency to announce that she wants to do something and then changes her mind days later, such as her idea of going to university to get a degree, having a baby is something that could really change her life.
If her boyfriend Scott is more than happy to start a family too, then she will certainly find that she will have to be responsible for a lot more than she has been before.
If you are wondering what changes could be coming your way, why not take a tarot reading and see what lies around the corner for you?
Image Credit: Ronnie Macdonald (commons.wikimedia.org)