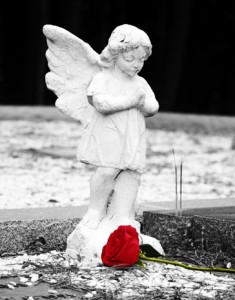 Many people turn to a free psychic reading to help them connect with their angel, beings which teach us about giving, unconditional love and opening up to receive some of the greatest gifts that life hands to us.
A great way to prepare yourself for a psychic reading where you try to contact your angel is to first imagine it. To help you strengthen the connection between you and your angel in preparation for the reading, try to imagine how your angel would present themselves to you. How would they dress? What colour are their eyes? It may be easier for some to remember a childhood image of an angel or recall a scene from your past where you think you saw your angel.
Visualising yourself surrounded by a powerful white light can put you in the right frame of mind for finding your angel, and many of us will be able to feel when the time is right for the divine power within ourselves to come out and be presented to our angel.
Image Credit: Darren L Carroll (flickr.com)