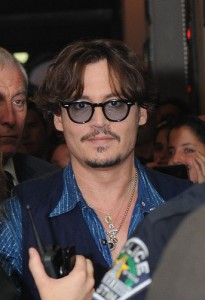 Johnny Depp's romance with actress Amber Heard hit a brick wall back in 2012, but it now appears that the couple are getting cosy again.
The pair were spotted holding hands at a Rolling Stones gig a few days ago, and now it appears that the romance is back on track after it was revealed that the actor has moved into Amber's house.
Their relationship hit a few snags back in July 2012 when Johnny announced that he had separated from long-time partner Vanessa Paradis, and the press immediately labelled Amber as a 'homewrecker'. She didn't like the "drama" that quickly surrounded their relationship and she told Johnny that she needed space from him.
A source told The Sun that Johnny has even told Amber that he wants to marry her one day. Amber has reportedly told him that he needs to "calm the late nights and whisky drinking" before they go down that path.
If you are wondering if you are ready to take on a new adventure, why not take a free tarot reading and see if your subconscious is ready?
Image Credit: divasss (flickr.com)