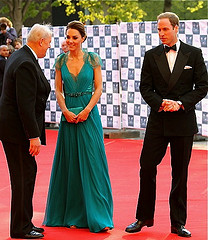 It is the news that we have all been waiting for; the Duke and Duchess of Cambridge have finally announced that they are having a baby together.
The announcement was made prematurely as Kate was forced to go to hospital after she suffered from severe morning sickness. The news came as a complete surprise to the whole nation, including the Queen herself who was unaware of the pregnancy.
The royal couple had hoped to make the announcement on Christmas Day, but the hospital visit has drawn out the news earlier than the typical 12 week waiting period.
Blessings and congratulations have come from well-wishers all across the globe, including Cheryl Cole and David Walliams, and bets have already begun as to the name and gender of the baby.
Although this is not the best start to pregnancy for Kate, with Wills by her side they will take every challenge they face in their stride.
If you are wondering how an important situation will pan out, why not take a free psychic reading and see what lies around the corner for you?
Image Credit: Jennifer Su (flickr.com)