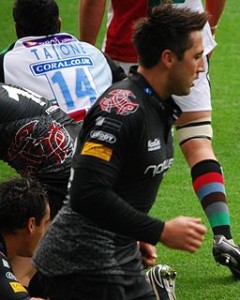 Katie Price is not known for being single for long, and although she only split with lover Leandro Penna last October, she has already been spotted out and about with a new man; none other than rugby ace Gavin Henson.
The pair were scheduled to work together on a photoshoot, and although the pictures of the two will undoubtedly be steamy, it appears that their attraction was not just for the cameras after they were seen holding hands in a restaurant.
The photographer from the shoot took to Twitter, saying "fair to say – he pulled!" A number of tweeters have reacted to this news with surprise, but only time will tell if their romance can last.
Both Gavin and Katie have had troubled relationships in the past, with Katie's failed romances receiving a particularly huge amount of press and Gavin's stint on The Bachelor ending in tatters after just 7 months.
If you are wondering if you and your latest romance are a good match, why not take a love tarot reading and get some insight into your deepest feelings?
Image Credit: Chris P Jobling (commons.wikimedia.org)