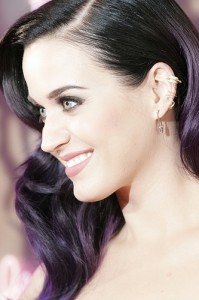 Smitten celebrity couple Katy Perry and John Mayer looked gloriously happy whilst enjoying a romantic date at The Cut restaurant in Brentwood, California, despite only recently rekindling their romance.
The couple didn't upset the apple cart that is Valentine's Day tradition, heading for one of the most prestigious restaurants in California to celebrate their love for each other.
Both were pictured beaming as they left the restaurant, whilst Katy looked to have had a very profitable day, clutching a Fred Segal bag that appeared to be full of presents.
It is the duo's first Valentine's Day together, but sources close to the stars are predicting many more to come, with one saying that Katy has 'never been happier'.
If you are looking to rekindle an old romance, or even start a new one, why not get a love tarot reading today and see where your future lies?
Image Credit: Eva Rinaldi (Flickr)