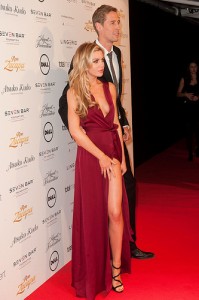 February appears to be have been a very loved-up month for many celebrities as Peter Crouch and Abbey Clancy join the celebrity couples who have been seen looking smitten whilst on holiday.
The football star and the blonde model were spotted enjoying a holiday together in Dubai, and as husband and wife they could fully show their affection.
Whilst strolling together on the beach, the couple were photographed playing around in the sea and cuddling each other.
Although Peter and Abbey have been married for nearly two years, have busy careers and have a child together, they both appear to have plenty of time to dedicate to their relationship with each other. It certainly looks like the pictures are not just to fool the cameras.
If you are wondering if you are ready to develop a romance further, why not take a love tarot reading and gain some valuable insight?
Image Credit: Dell's Official Flickr Page (flickr.com)