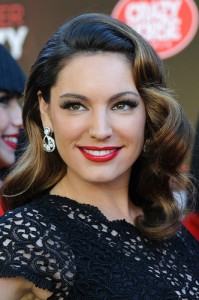 It appears that Kelly Brook's ex-boyfriend was right to worry about her seeing her ex-boyfriend Danny Cipriani; it appears that the couple are now officially back together.
We reported at the beginning of February that Kelly had split up with her rugby star boyfriend Thom Evans after he had tried to stop her having contact with Danny, with whom she had previously had a two-year romance.
Kelly swiftly called it quits with Thom, and new photos and Twitter messages suggest that she is well and truly back together with the man that Thom had worried would drive them apart.
Kelly posted some pictures of her and Danny enjoying the weekend together on Twitter, including snaps of the couple shopping at a local market and enjoying lunch with friends, captioning one with "Star Cross (Eyed) Lovers".
If you are trying to move on from a past flame, why not take a free tarot reading and see what lies in your romantic future?
Image Credit: myalexis (flickr.com)