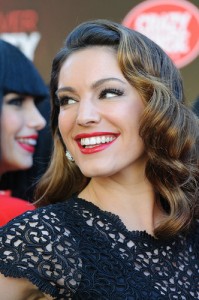 After Kelly Brook sensationally split from rugby star Thom Evans and swiftly fell into the arms of her ex-boyfriend Danny Cipriani, it only seemed natural for everyone to assume that they were officially together.
Despite the numerous photos of them together, Kelly has taken to the papers to deny that she is with anybody at all, let alone Danny Cipriani, and insists that she is single and "not 'with' anybody".
The glamour model ended her two-year relationship with Thom Evans after he grew jealous of how much time she was spending with her ex-boyfriend, and although the break up is sure to have been hard on them both, Kelly has wasted no time counting her losses.
She told the papers that she is having a lot of fun dating at the moment and "could not be happier" about it.
If you are wondering how you will ever get over a recent break up, why not take a free tarot reading and see where your personal strength lies?
Image Credit: myalexis (flickr.com)