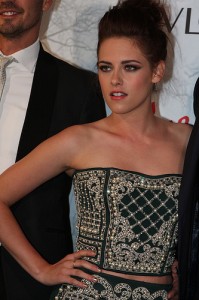 The relationship between Kristen Stewart and Robert Pattinson has been the talk of the town since July after the actress's affair with a married man; however, things seem to be back on track for the Twilight twosome as they are planning to move to Cornwall together.
The couple have been giving love another chance with a holiday together in the Westcountry and reportedly enjoyed themselves so much that they plan to buy a remote cottage there.
The press have been at their heels since July, tracking their break up and their subsequent getting back together. They escaped the craziness of the US and headed to some of Rob's childhood holiday hotspots, including Falmouth, Newquay and Lizard Point.
Buying a property together is a big step in any relationship, and it does show that Kristen and Robert are well on their way to becoming the dedicated couple that they used to be.
If you feel that you and your partner are entering into a new stage of trust and romance, why not take a love psychic reading and see what lies in your future?
Image Credit: Eva Rinaldi (flickr.com)