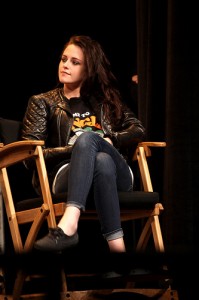 We revealed just days ago that the romance between Kristen Stewart and Robert Pattinson was on the rocks and now it has been revealed that the pair have officially broken up.
The highs of their four-year relationship were just not high enough to rectify the problems caused by Kristen's cheating, and their best efforts over the past few months have not been enough.
Rob apparently broke the news to Kristen last weekend, saying that they would be better off as friends for now. A source has said that this is the only way that can really rebuild any trust after the affair and that "time will be a great healer".
Although Rob's decision will undoubtedly cause a great deal of heartbreak to begin with, their time apart will hopefully help each other grow as individuals.
If you are searching for your very own silver lining, why not take an online psychic reading and see what the future holds for you?
Image Credit: Gage Skidmore (flickr.com)