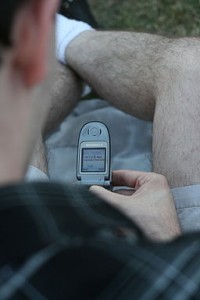 Nothing seems to stay secret for long on TOWIE, but now it has emerged that Lauren Goodger has managed to keep a few meetings with former fiancé Mark Wright secret until now.
The couple split up in August 2011, but Mark was texting her again by the following September. On her birthday, he messaged her saying "Happy Birthday I'm thinking of you always" and after that they began texting each other regularly. They soon began meeting up but no one knew about it until now, with Lauren admitting that it was a "secret life".
Lauren recently left the show but before she departed to find fame elsewhere she had a brief romance with fellow TOWIE star Tom Pearce, and she thinks that this annoyed Mark despite their separation.
She now says that it is definitely over between her and Mark; however, if this is anything to go by, they seem unable to stay away from each other.
If you feel like you are being drawn romantically towards someone, why not take a free tarot reading and get some assistance in deciphering those feelings?
Image Credit: JohnnyMrNinja (commons.wikimedia.org)