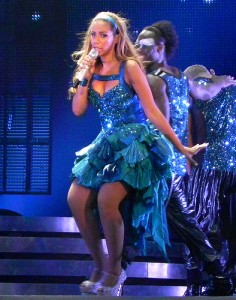 The romantic side to Leona Lewis has never been much of a talking point as she has spent much of her star status dating her childhood sweetheart. However, since her break up with him, she has started dating Liam Payne from One Direction.
Tongues will certainly be wagging more often now that she is dating a member of one of the hottest boybands on the planet. The pair only recently began dating, but they are taking big steps to find time to spend together; they have agreed to both fly to LA to meet up in December.
Liam is currently in New York and Leona in London, the huge distance apart being caused by their busy work schedules as music superstars. They are unlikely to see each other before Christmas except for this one rendezvous and, according to a source, the meeting is "a nice thing to look forward to".
If your love life is starting to take off, why not take a love tarot reading and see what lies in your romantic future?
Image credit: David Skinner (flickr.com)