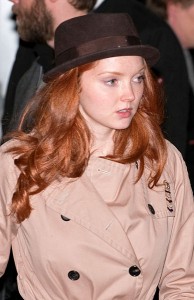 British supermodel Lily Cole has been spotted cosying up to Twitter billionaire Jack Dorsey and rumours are spreading that they could become the next big power couple.
The pair spent a holiday together on a luxury yacht in St Barts and although the businessman was throwing a huge party with numerous guests, he seemed to be able to make some time especially to see Lily.
The pair were pictured getting close on New Year's Eve, with Lily leaning in to whisper something in Jack's ear. Lily, a former Cambridge graduate, has previously dipped her toes into modelling, acting and was seen talking to a music producer on the boat; music could soon be in her future. Jack's founding of Twitter has made him a huge success and so much could happen if the successful pair officially get together.
If you are wondering if you are the right match for someone, why not take a love tarot reading and see what really lies in your heart?
Image Credit: Siebbi (commons.wikimedia.org)