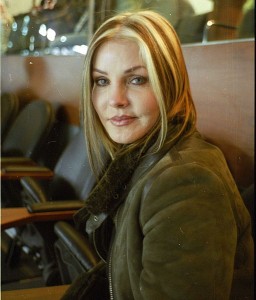 An unlikely couple have started what is being billed as the "wackiest romance of the year"; Elvis Presley's ex-wife has been seen kissing radio presenter Toby Anstis.
Actress Priscilla Presley was photographed enjoying an intimate date with Toby, who is 25 years younger than herself. They were spotted leaving an Italian restaurant in upmarket Wimbledon. Priscilla is currently starring in a pantomime in Wimbledon and met up with Toby after a mutual friend apparently introduced them.
A source has said that they got on well over dinner and that Priscilla thinks the former children's TV presenter "is gorgeous", whilst Toby has declared himself to be a big fan of her.
Although others have deemed the kiss simply a friendly farewell and the photo a poorly-timed picture, there was definitely a connection between the pair.
If you are wondering if a friendship could develop into something more, why not take a love psychic reading and see what the future holds for you?
Image Credit: Lee Bey (commons.wikimedia.org)