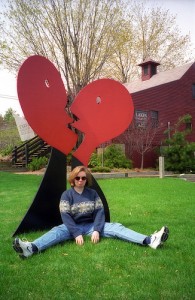 Hit reality show Made in Chelsea returned to television screens across the country this week, and the relationship between Louise Thompson and Spencer Matthews was the hottest of hot topics.
During the latest episode, Spencer considered the state of his relationship with Louise and told her that he "made a mistake which I think is normal".
This didn't sit well with Louise, who argued that he was suggesting that cheating is normal, something which Spencer has done whilst in a relationship with Louise.
Adding fuel to the fire, he confessed that he would have ended it with Louise if she had cheated on him after a fan questioned him during a Q and A session. He told fans that they would have split up and he would try to get over the relationship "as quickly as possible" as the pain would be too much.
His statement is sure to anger fans of the show who thought that Louise should never have taken him back, but the real question is whether or not Louise can be happy with him again.
If you are feeling that your love life is spiralling out of control, why not take a free tarot reading and remind yourself of your deepest hopes, fears and desires?
Image Credit: Joe Shlabotnik (flickr.com)