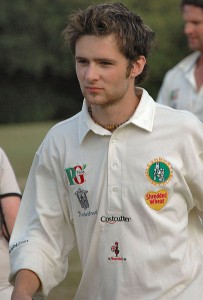 McFly's Harry Judd married the love of his life Izzy Johnston in December and the first pictures and reflections of the day have come forward from the couple.
Now the second member of McFly to walk down the aisle, Harry has described his wedding day to Escala violinist Izzy as "the best day ever" and the couple look to be the perfection of happiness in photographs of their special day.
Izzy has revealed that she was nervous before the big day and didn't sleep the night before, in part due to the complex dance routine that she would later perform with her new husband and former Strictly Come Dancing champion.
Other details of the wedding include a performance from McFly, a string quartet, piano and choir, all of which will certainly have made their December wedding a day to never forget. The future is certainly looking bright for the happy couple.
If you are wondering what lies in your romantic future, why not take a love tarot reading and see what could be in store for you?
Image Credit: Keith Page (commons.wikimedia.org)