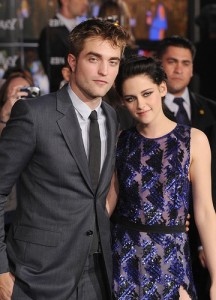 Nobody really knows whether or not Kristen Stewart and Robert Pattinson are still together, but recent photographs seem to suggest that they are still an item.
A period of over two months has passed in which the couple have not been photographed together, and given that Kristen's shocking affair with director Rupert Sanders dealt a huge blow to Rob's trust, it seemed that the pair had called it a day.
A recent Twitter photo seems to have suggested, however, that the pair are still seeing each other and are just being very low-key about it, after a couple of fans had their photo taken with Rob and Kristen as they left a Los Angeles karaoke bar with a couple of friends.
Perhaps the pair feel like Rob has now evened up the score, after Rob filmed a steamy advertisement for Dior which sees him get in on with three stunning women.
If you are wondering if your love will last, why not take a love psychic reading and see what lies in your romantic future?
Image Credit: accidentalpaparazzi (flickr.com)